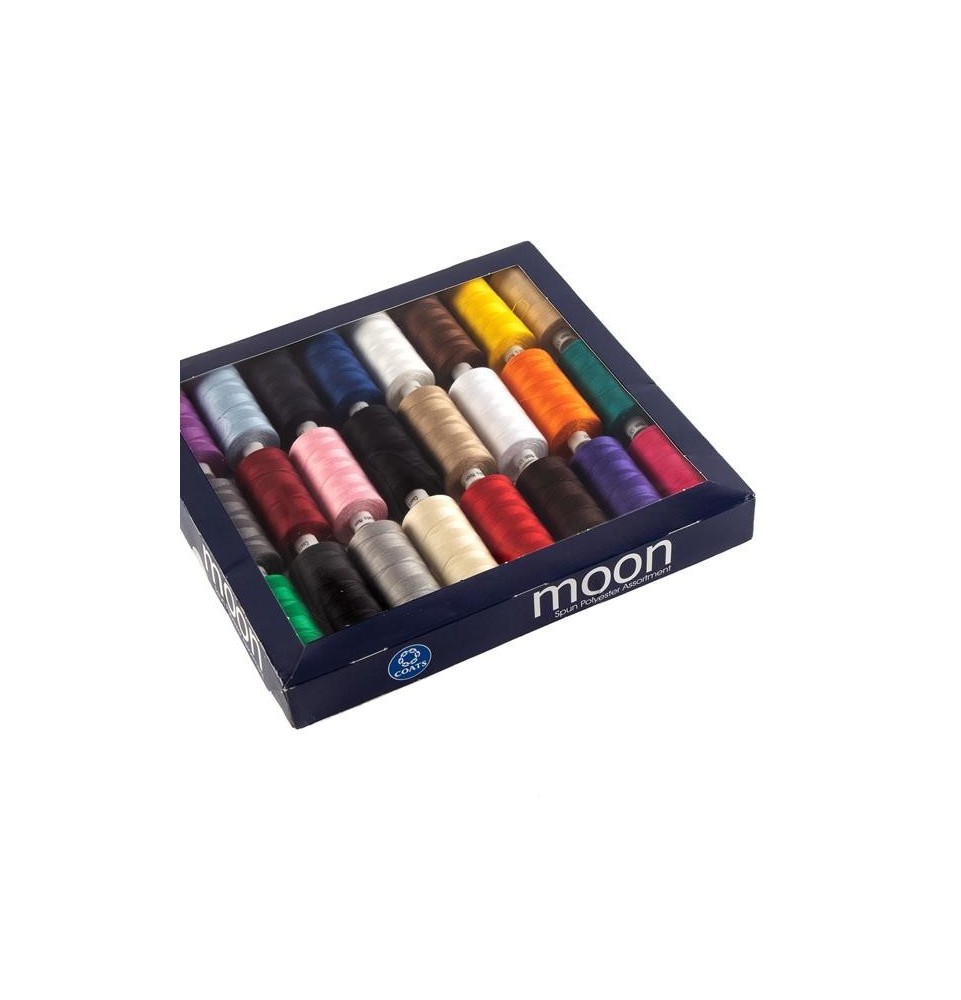  
Coats Moon Spun Polyester Thread Assortment - 24 Darks
Great selection of 24 Coats Moon threads - 1000m on each spool. We use moon threads in-house for everything! They're cost effective and fantastic to work with. At 74p per reel, this set is a steel!
If you're looking for the set of lights, please see this listing.
If you're after a certain colour, check our range. If we don't have it, give us a shout.