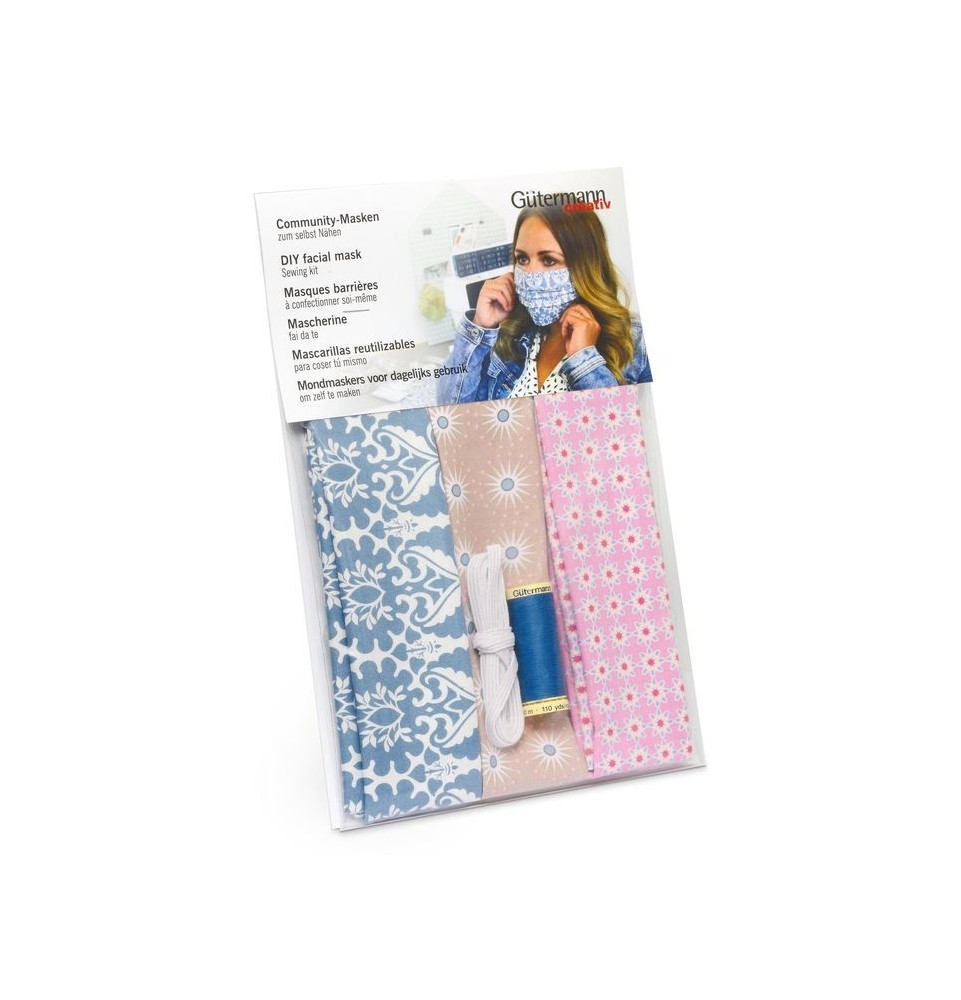  
Gutermann Face Mask Kit (Makes 3)
Make your own face masks with attractive Gutermann fabrics with this kit from Gutermann. Note that fabrics may vary slightly.
Each Kit Contains:
3 Gutermann fabric sections, 70 cm x 20 cm each
1 bobbin Gutermann Sew-all Thread 100 m
Elastic 150 cm x 0.4 cm
Wash fabric before making mask.
Wash facial masks at a minimum of 60‒95 degrees and iron hot ( /200 degrees).