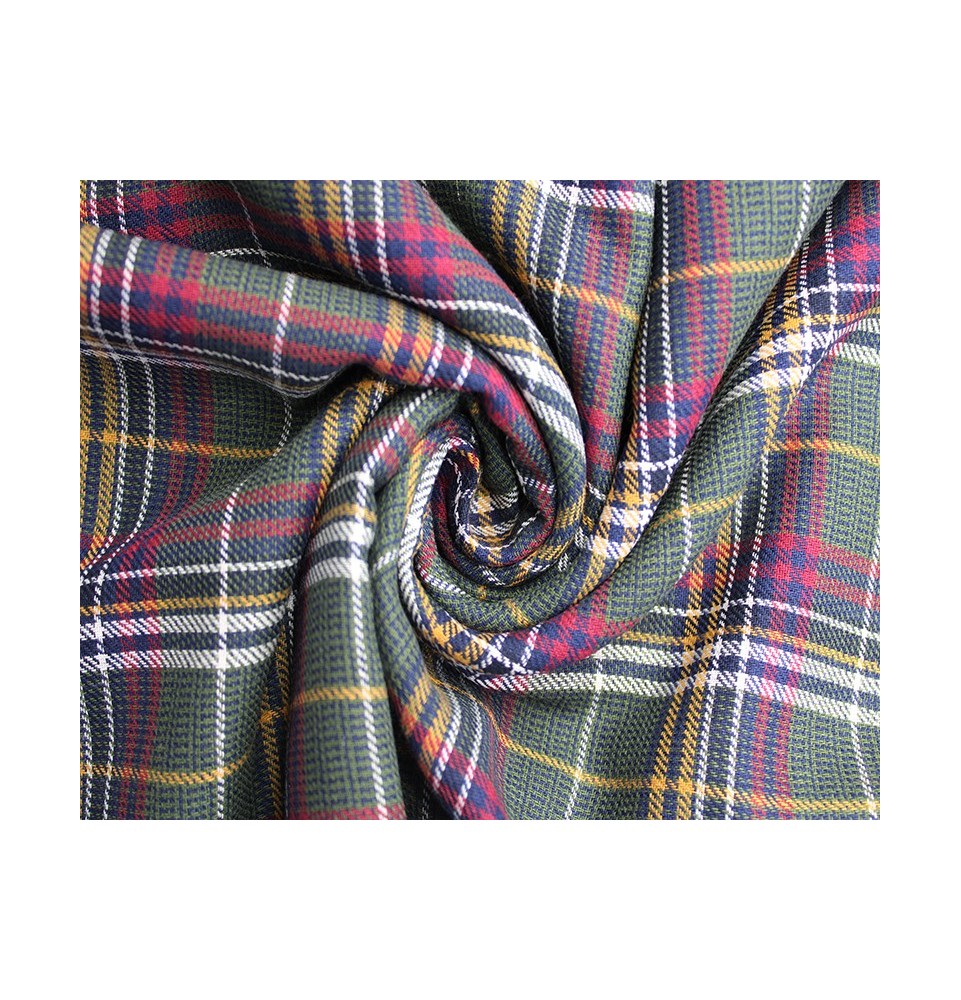  
Tartan Check Suiting Fabric (per metre)
Tartan Check Suiting
'Check' out this tartan fabric!
Check is a pattern of modified stripes consisting of crossed horizontal and vertical lines forming squares.
This fabric features textured crisscrossing lines in yellow, white, red and blue, set against a green background.
Viscose is a semi-synthetic type of rayon fabric made from wood pulp that is used as a silk substitute, as it has a similar drape and smooth feel to the luxury material.
Composition: 50% Cotton 50% Viscose
Weight: 130gsm
Width: 59inch