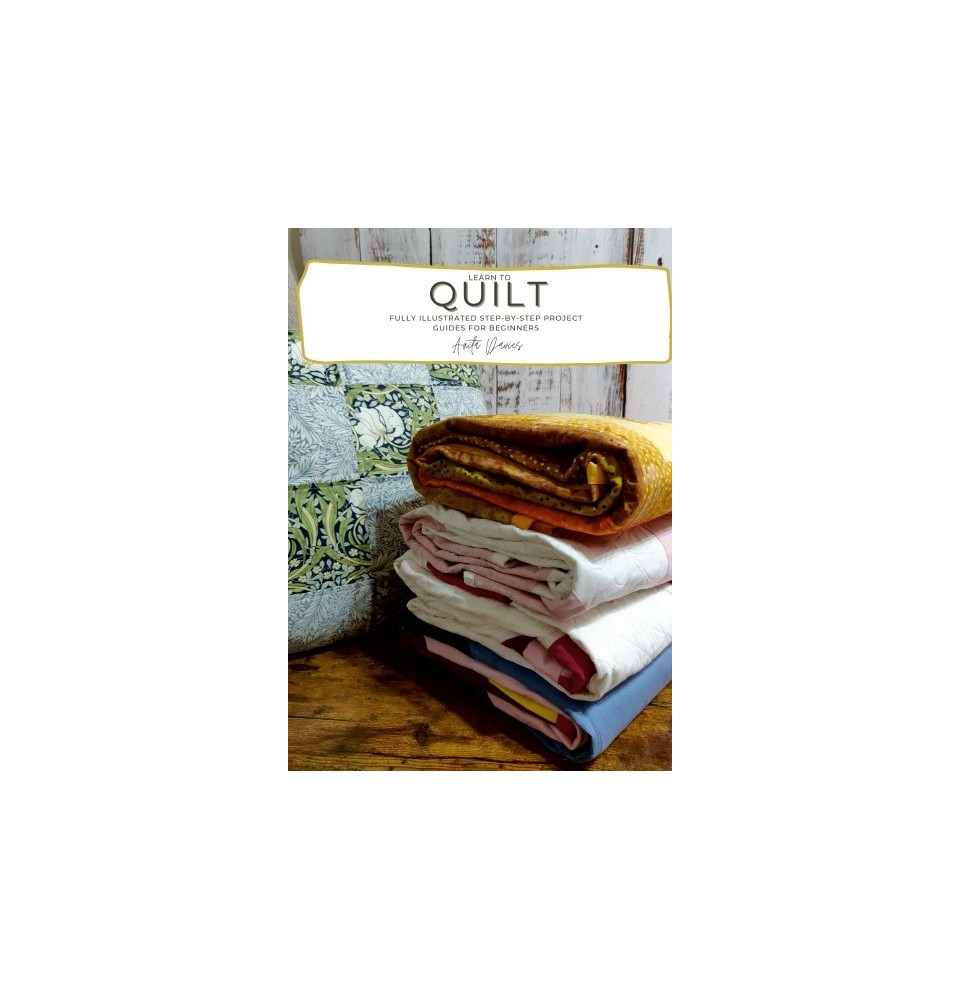  
LEARN TO QUILT Book - Illustrated Step-by-Step Projects!
11 projects to help you learn to quilt. From simple mats to stunning quilts, this book will help you learn how to begin quilting, through to binding your wonderful quilts.
Fully illustrated step-by-step guides for each project to get you up and running in no time! Learn as you quilt - it's the best way!
Projects include a sewing machine mat and cover, placemats, table runner, cushions and several quilts, all designed with a beginner in mind, keeping it simple, whilst learning along the way. Not only will you create some stunning products, you'll also learn tecniques that you may not have ventured into before.