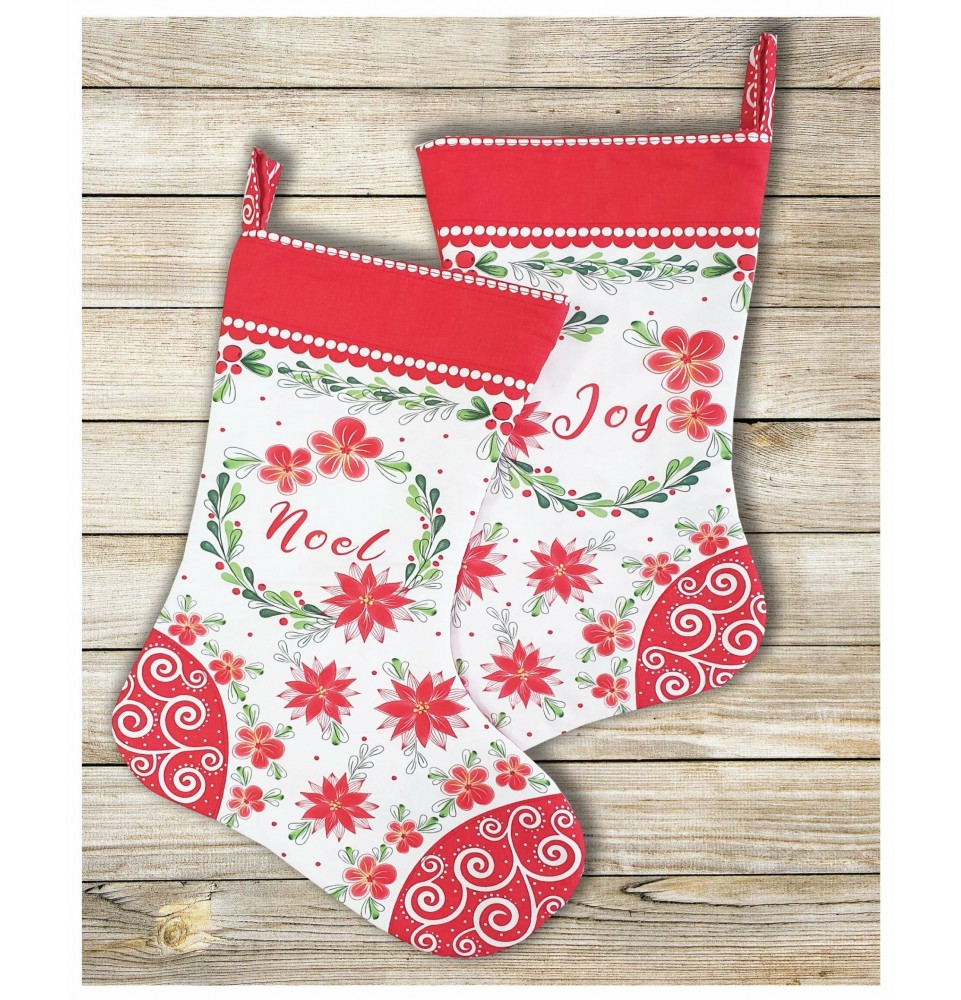  
Merry & Bright Christmas Stocking Panel by Stuart Hillard
Designed by Stuart Hillard, this panel provides two beautiful stockings that pair perfectly with the other fabrics in the Merry & Bright range. There are also some additional circles on the fabric that can be used to create decorations.
All the instructions are on the panel itself, you just need to add backing fabric and wadding.Each panel measures approximately 50cm x 112cm.
Looking for cordinating fat quarters? Try here.