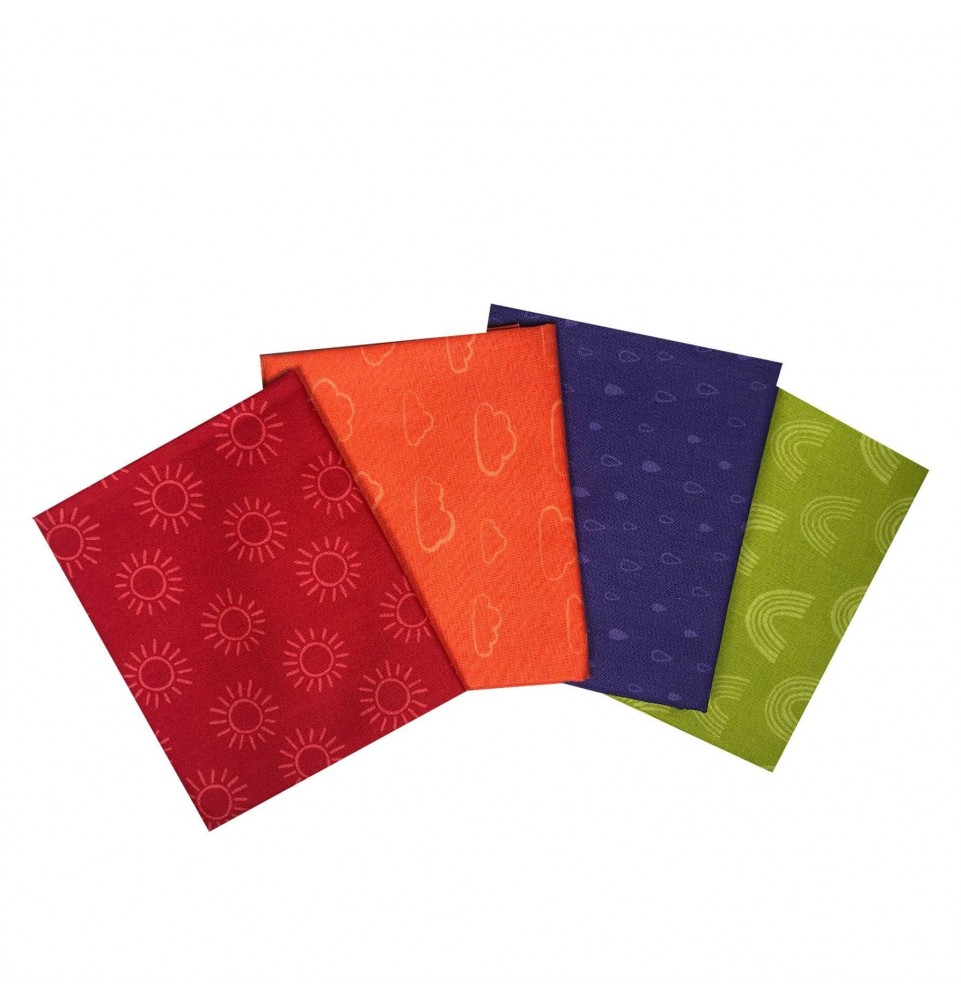  
Rainbow Etchings - FAT QUARTERS Red/Orange/Purple/Green
Rainbow Etchings 4 piece fat quarter packs, designed by Stuart Hillard.
Ideal for crafts and patchwork.
In the words of the designer Stuart Hillard: "Just like a gorgeous new box of crayons, Rainbow etchings features 16 gloriously saturated hues, perfect for creating quilts, wearables, bags and crafts. Simple "etched" weather themed designs create visual interest and tonal variation whilst letting the colour do the talking!"
While every care has been taken to ensure the accuracy of the colours depicted in our images, please be aware that due to monitor resolution, lighting, photo processing software and other factors it is almost impossible to represent colour to 100% accuracy.
All of our products are assumed to be non-fire resistant and hand wash only.